Nicole's Hip Replacement Scar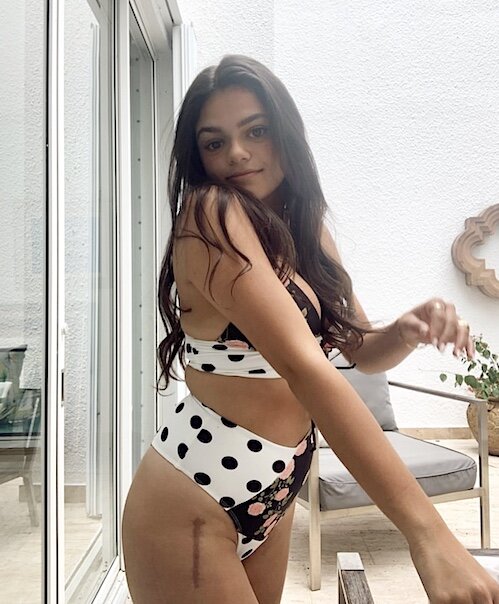 When I was 12 years old I was diagnosed with a rare hip disease called Perthes. The course of treatment that we chose was a set of two surgeries that required me to have a metal disk and three screws put into my hip and then taken out a year later. I am now 21 and though this scar has faded, when I look at it I am reminded of all that I have persevered.

Being so young when I got my first scar I never really contemplated what it meant to have it on my body. After having a hip replacement this past summer, taking my surgical bandage off felt like a much different experience. As my mom and I peeled it off for the first time I was overcome with so much emotion that I began to cry. I then felt the implications of my "imperfection". I was marked with another symbol of struggle. It was no easy feat, but I decided to view them in a different way.

Though I often make jokes about my scars and how "of course they couldn't at least make them parallel!", there is not a thing I would change about them. They represent the challenges I faced to become who I am and they make me feel badass.
Nicole Zuckerman @nicolezuck