The Benefits Of Vitamin C Cream For Face: Get Glowing Skin With Ease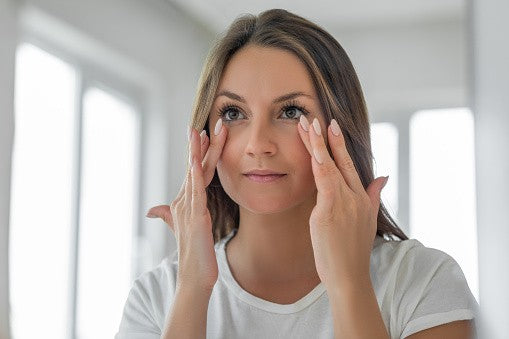 The Benefits Of Vitamin C Cream For Face: Get Glowing Skin With Ease
Vitamin C is one of the most beneficial and versatile skincare ingredients available. It has powerful anti-aging benefits that can help keep your skin look healthy and younger. And thanks to recent innovations in skincare technology, you don't even need to ingest it anymore. Vitamin C cream has been making headlines across the beauty community lately as a miracle worker when it comes to stimulating brighter, firmer skin. This article will explore all the amazing benefits of Vitamin C cream and make it clear why it should be a part of your skincare routine. 
What Is Vitamin C Cream?
Vitamin C cream is a powerhouse of skin care ingredients! It contains hyaluronic acid, which is known to nourish and soften the skin and Vitamin C, which can further help to brighten the complexion.
Vitamin E is another good skincare supplement that can be used alongside Vitamin C. Vitamin E helps to repair the skin and keep it healthy. Those with oily skin will find that this vitamin works well for them. It contains hyaluronic acid which is lightweight on the skin, so it won't clog your pores or cause excessive oil production. 
Benefits Of Vitamin C Cream
Here are some of the most notable benefits that vitamin C cream can offer your complexion:
Promotes

collagen

production: Collagen is a key protein in the skin, and vitamin C helps to stimulate its production. This results in firmer, plumper skin with fewer wrinkles and lines.

Reduces the appearance of dark spots and an uneven skin tone.
May Help Reduce the Effects of Sun Exposure
Vitamin C is a powerful antioxidant that is often found in facial moisturizers and other skincare products. It has the potential to reduce problems that often occur due to sun exposure including signs of premature aging. 
Improve Your Appearance
Vitamin C-based skin care products, such as the Daily Dose Vitamin E & Vitamin C Scar Cream Serum by ESTAS, adds moisture to the skin and enhances its overall appearance. Studies have shown that vitamin C applied to the skin for 16 weeks can make your complexion look more even and youthful. Use this product daily to improve skin texture and give your face added glow!
Helps Smooth Wrinkles and Boost Collagen
Applying vitamin C topically to certain parts of the face or body, such as the eyes and neck, can potentially smooth wrinkles and fine lines. One popular way to do this is with natural products that are high in Vitamin C such as jojoba oil, which not only helps moisturize but also prevents clogged pores caused by dry skin. You can also try a specialized eye cream that includes this potent ingredient and ferulic acid for maximum effects. However, it's important to first determine your skin type so you can ensure the right concentration of vitamin C is being used for the best results. 
Vitamin C is also known to aid in the production of collagen. Collagen is essential for health and well-nourished skin. Without it, you can experience dryness and sagging, especially around the cheeks and neck. 
Promotes Healing
Vitamin C is known to promote healing and there are several ways it can accomplish this. Taking Vitamin C supplements, eating foods high in the nutrient, or even applying it topically directly onto the face and skin can stimulate the body to produce more collagen, a protein essential for repairing tissue like skin. Getting adequate amounts of Vitamin C through natural sources or supplementation can even help wounds heal more quickly.
Improve the Look and Feel of Scars
The beneficial effects of vitamin C on one's physical health are known to many, and research into further applications of this nutrient has showed that vitamin C serums can have a positive effect on the appearance of surgical scars. In a study involving 80 people, those who applied a skincare product infused with vitamin C daily for 6 months after their stitches were removed noticed improvements in the visibility of their scars compared to those in the control group. This shows that regular topical application and absorption of vitamin C has the potential to heal the skin and improve both the look and feel of scars. 
How To Use Topical Vitamin C
Vitamin C has been long known to be beneficial for the skin, particularly when used as a topical serum. As part of your morning skincare routine, you should use a gentle cleanser to cleanse and prepare your face, followed by a few drops of vitamin C serum applied to your face and neck. Don't forget to finish with moisturizer and sunscreen for maximum protection from sun damage and keep your skin looking youthful. With regular usage, you will start to see visible benefits in terms of improved skin brightness and clarity - take that first step towards radiant skin today!
Who Shouldn't Use Vitamin C Products?
Vitamin C products are popular for their brightening and antioxidant benefits, but they are not recommended for everyone. Most studies on vitamin C have been conducted in adults, so it is generally not recommended for children under 18. Additionally, those with existing allergies or sensitivities should proceed with caution, as many of these products may contain ingredients that could aggravate an existing condition.
It's important to always check the list of ingredients before using any vitamin C product, or even perform a patch test if you're particularly sensitive. 
Final Words
Vitamin C can be beneficial to you whether taken orally or used topically. The topical use of Vitamin C can moisturize, refresh, brighten, and give your skin a more youthful appearance. You'll get the best results when you add Vitamin C to your daily skincare regimen and pair it with other high-quality skincare products. Take a look at the three-step skincare routine called ESTAS Essentials which includes a cleansing oil, Vitamin E & C serum, and sleep salve.